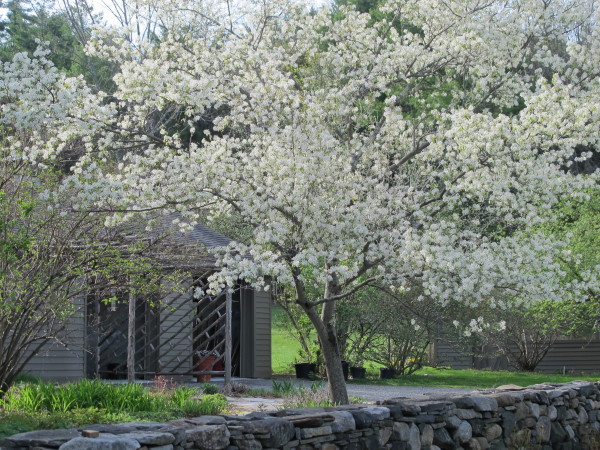 We are having such fun watching Spring progress around our new house, not knowing, in the case of crabapples, lilacs, and peonies, what colors they would be, delighting in the smattering of varieties, grateful to be inheriting some loveliness.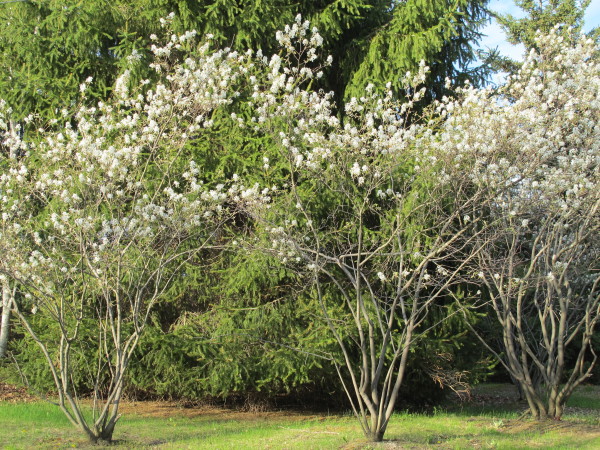 Two standard shads (Amelanchier species) by the front door of the house were the first to open, along with a grove of multi-stemmed ones along the beginning of our drive. I find it thrilling to have these lovely trees up close where I can see at eye level their slender pinkish buds open to fragile white flowers and now begin to form fruit that the birds love.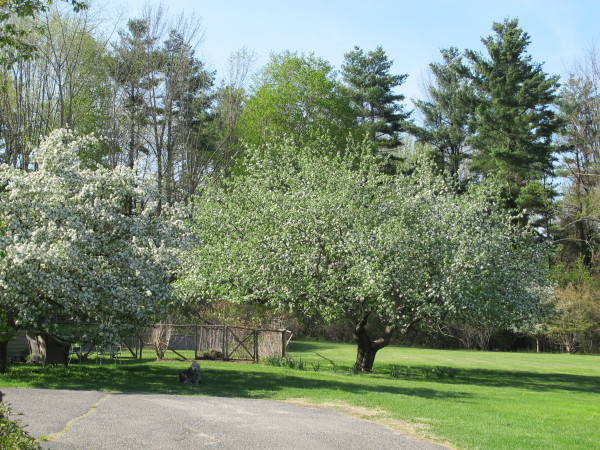 We have two apple trees with great age and soul, their heavy branches wavily reaching outward from solid trunks. When they were in bloom, a pair of Baltimore Orioles, black-headed with blazing orange coats, chirpped from their branches as I weeded in a bed near by.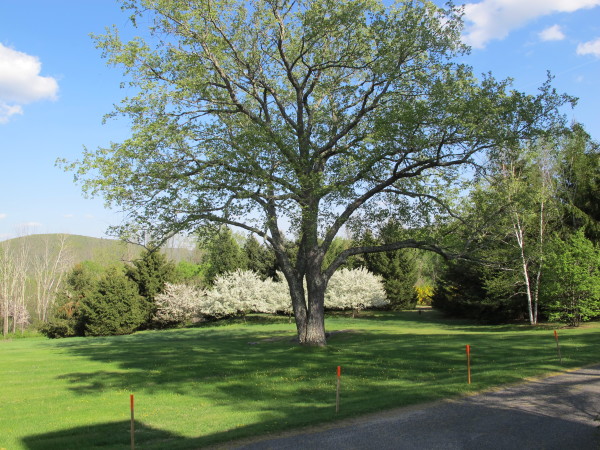 Crabapples too, pink budded, opening to white, an old one by the house and five planted at a distance in front of some tall spruces. And down in the boggy woods, I spied an old crab, brilliant red in bud, fading to pink in flower. I cut branches of it to bring indoors and mix with lilacs.