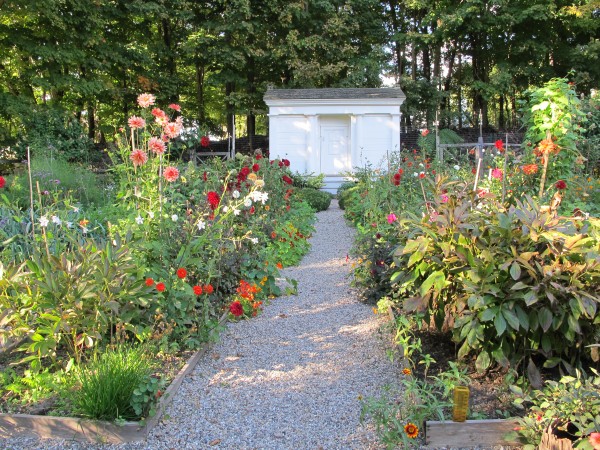 We have been blessed this late September and early October with soft, warm, sun-lit days, time to savor the last blooms in the garden. The dahlias have been brilliant dabs of color in the vegetable garden, begging to be picked for bouquets.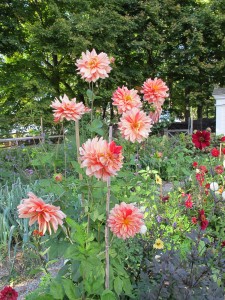 Soon, one cold night they will be blackened with frost, and that will be that. Carefully the tubers will be dug up, dried off a bit and packed away in boxes within nests of vermiculite or peat moss, stored in the garage until next spring.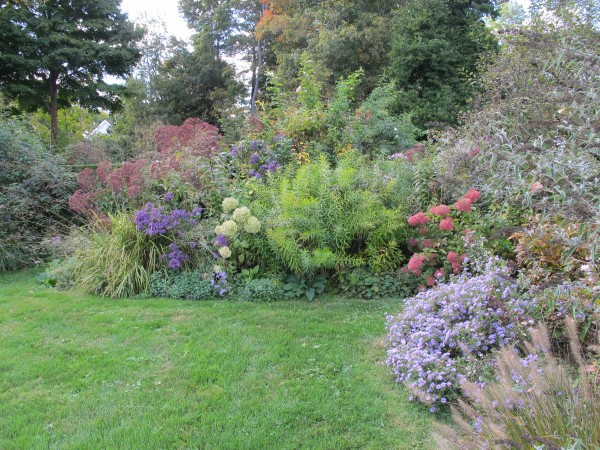 Meanwhile, asters have been the stars in other parts of the garden, livening the flower borders with rich purple and lavendar, turning the woodland into a fairyland of white, and, in the meadow, playing counterpoint in all its cool hues to the plumes of goldenrod. I can't have enough of these native fall flowers–notes are jotted in the garden journal to add more to the meadow, more to the flower borders, pink and palest blue, and violet.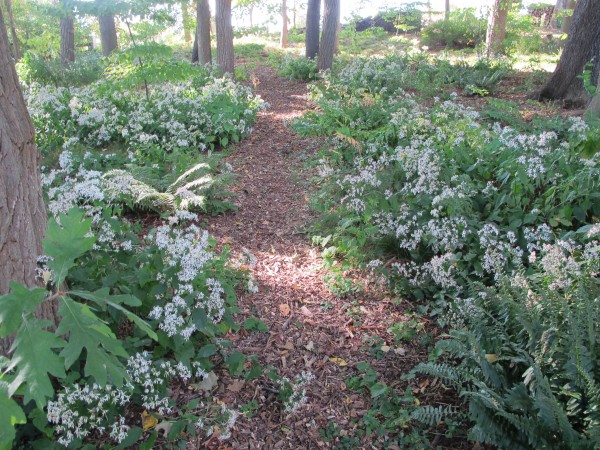 The last of the sunflowers is blooming now, tall and waving, humming with bees, a lovely graceful thing. It is called Helianthus 'Sheila's Sunshine,' a pale butter yellow, small single flowers in great abundance on 8′ stems. Helianthus 'Lemon Queen' is now tinged with brown, but its seedheads still offer meals for the goldfinches who frequent its bright yellow flowers on willowy branches all summer.