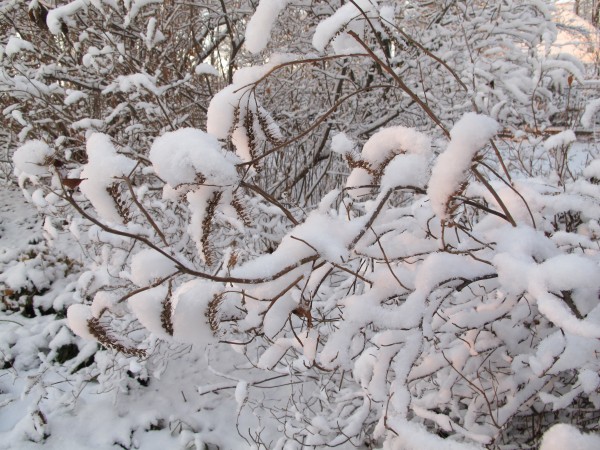 Clethra alnifolia, or summersweet as it is commonly known, grows wild in deep, wet woods around here. It is an exceptionally fine native shrub, one of my favorites–and, even now, in the dead of winter, it is beautiful with its arching seedheads, right now capped with snow.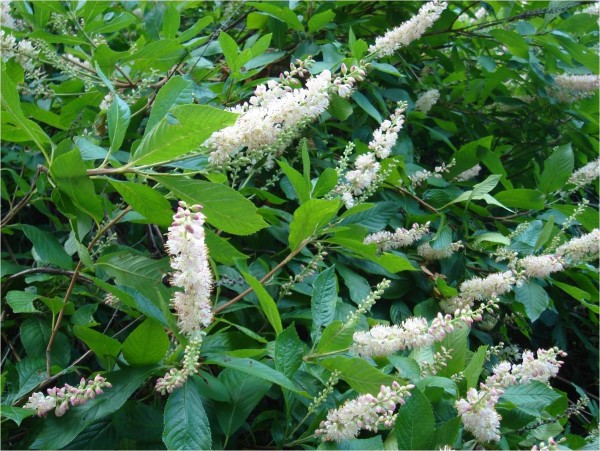 Although its natural habitat is low damp forest, clethra fares just as well in rather dry woods such as ours, and flowers in shade or sun. What's wonderful about its flowering is that it happens in August, when not many shrubs are in bloom besides hydrangeas, and, as a bonus, the white bottlebrush spires are sweetly fragrant and  provide nectar for butterflies and bees.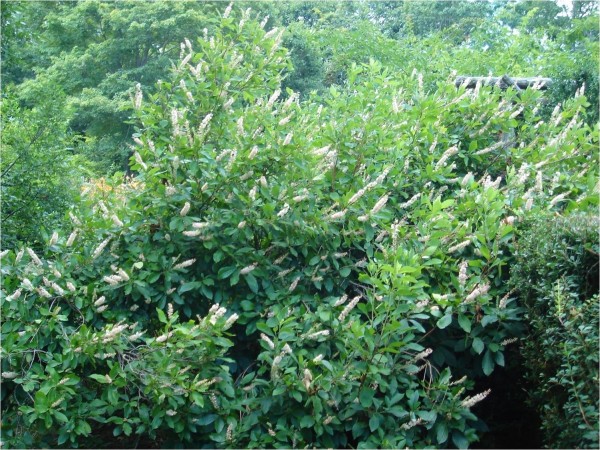 It is a graceful shrub that suckers and colonizes into an attractive billowing clump, growing about 6′ in height. If you are so inclined to get out your shears, clethra takes well to pruning into tight cloud-like shapes.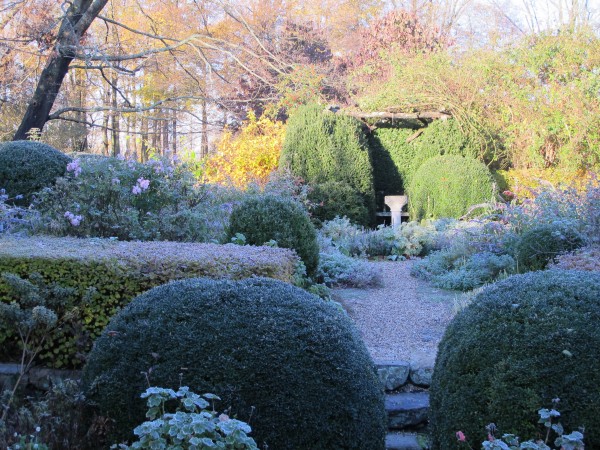 In October, the leaves of summersweet turn a lovely butter yellow, as you see here in the background to the left of the herb garden arbor where a small colony flourishes.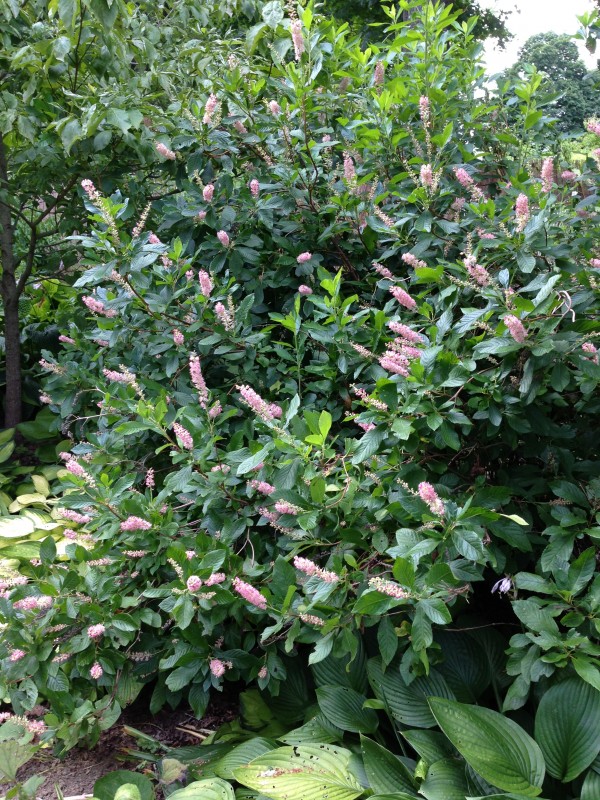 A charming pink sort, introduced by Broken Arrow Nursery, is called 'Ruby Spice' and is smaller in growth.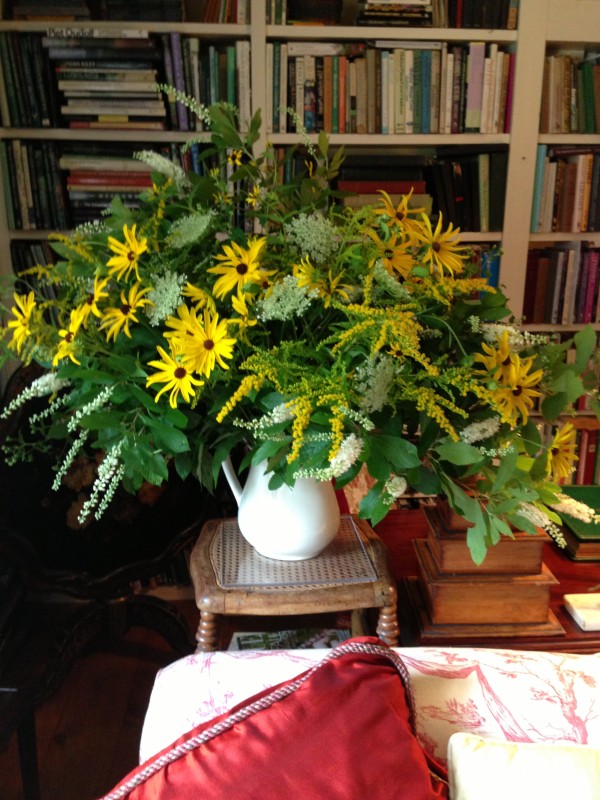 The branches of clethra flowers cut well for bouquets and I like to mix them with summer composites like Helianthus 'Lemon Queen' and at other times with hydrangeas like 'Limelight.'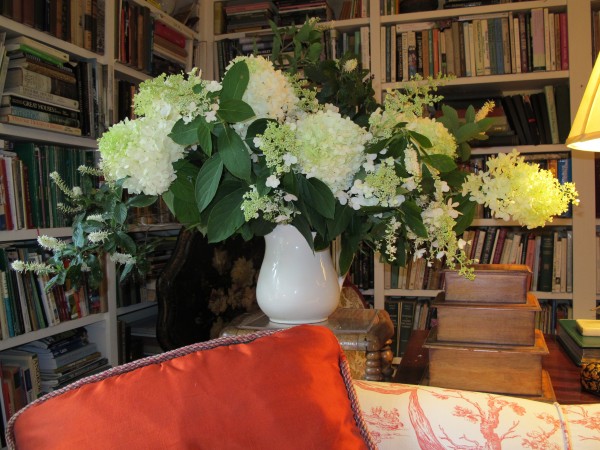 The only small drawback of clethra–and I am quibbling–is that it leafs out very late in spring. There is a moment in late April when you wonder if the bush is dead. But by early May the leaves unfurl, and handsome and healthy they are, providing a quiet screen until August when we are rewarded for our patience.