It is almost a year since I last posted. We have moved into Church House, mostly unpacked, and settled into our new nest. Today, the 4th of April, it is snowing. Nature playing its tricks.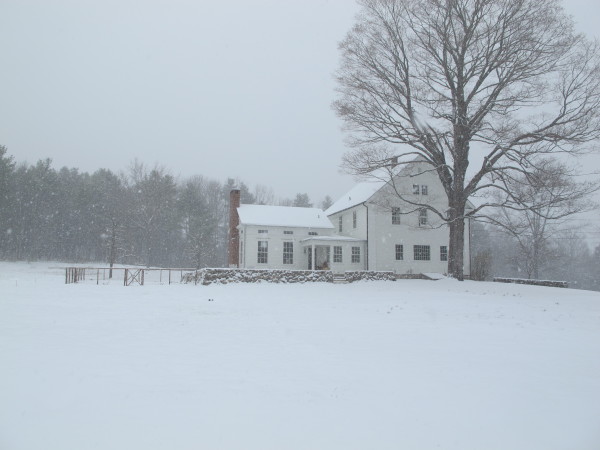 Our beautiful shads are about to bloom and temperatures tonight and tomorrow will be in the teens. I am prepared for the fact that we might lose their bloom this year, and that the crabs and apples will get nipped.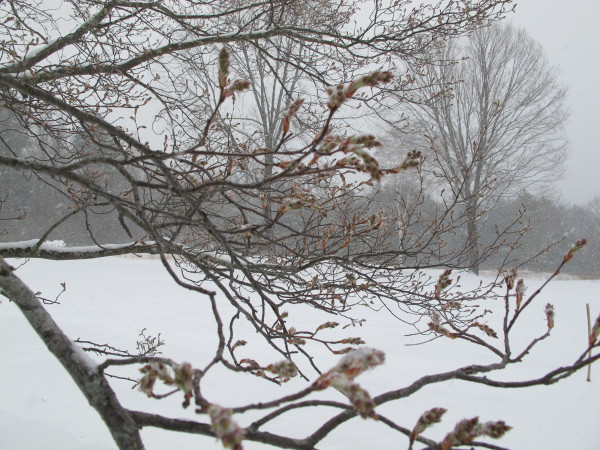 The daffodils are bowed down with the weight of the snow, their stems frozen, and I can only hope that these tough blooms will survive this Arctic plunge.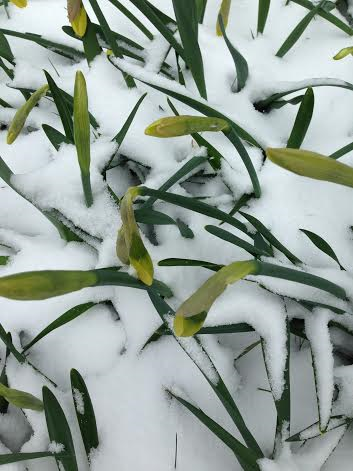 They are one of my favorite flowers. We have been enjoying them in pots the last few months, forced into flower after several months buried in a coldframe that we bought last fall. This one is 'Minnow,' a small, late growing variety that forces well.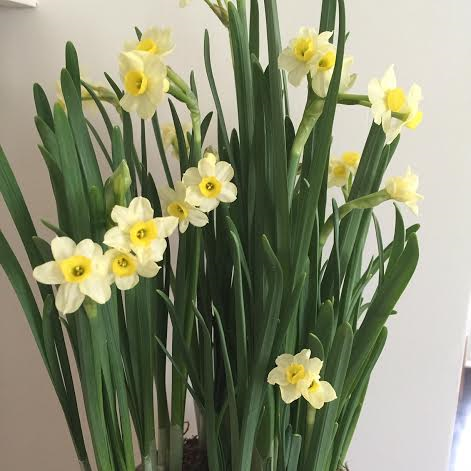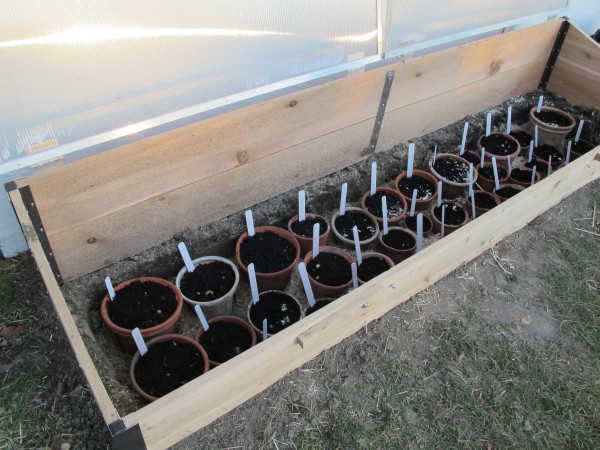 My head is spinning with heady visions of shrubs and trees, perennials and annuals to plant this spring. I have ordered a number of species roses–I cannot live without some roses–to clothe the fence around the little cutting garden we have dug behind the house.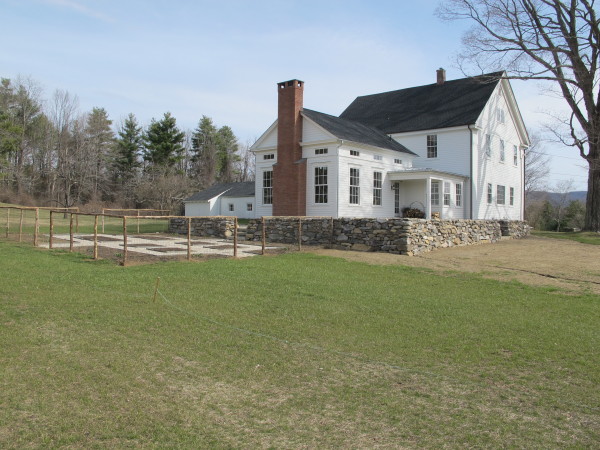 I have put stakes in the ground on a slope near the house, thirty feet apart, in rows, for a small apple orchard, another feature in the garden I am unwilling to live without. We have two wonderful old apples here already, and an orchard seems appropriate to the place.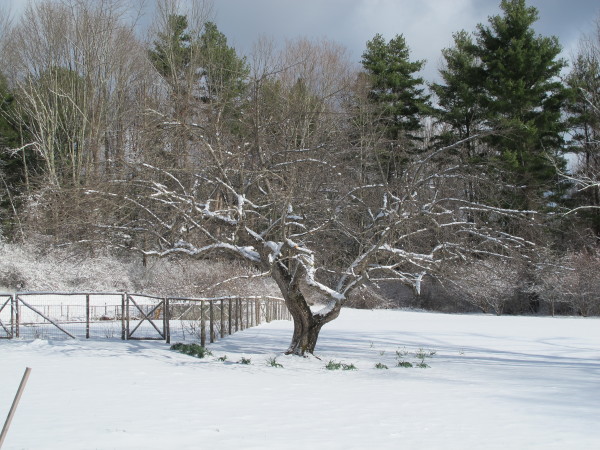 I will try to be better about posting and write about the plantings as they happen. The adventure begins.