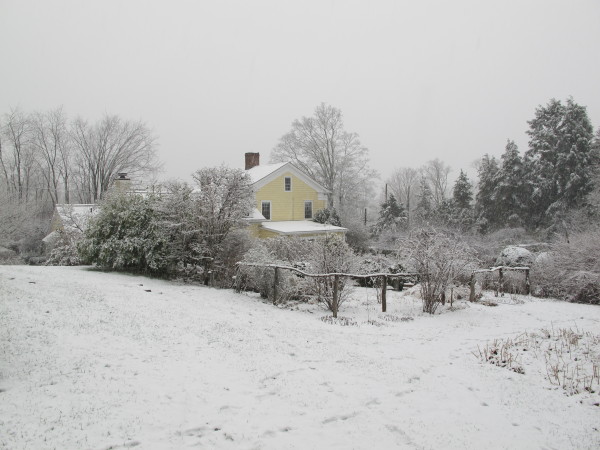 After thirty-three years of living at Duck Hill in North Salem, New York, creating, working in, learning from, and loving the garden there, we said goodbye in December and started a new adventure. The idea was to simplify, to leave Westchester County and its high taxes behind, to have a smaller garden that we could maintain more easily. We fell in love with our new home, in Falls Village, Connecticut because of its land–high fields, handsome old trees, a view of the Berkshire hills, and acres of rocky woodland, some high and dry, some wet, even boggy.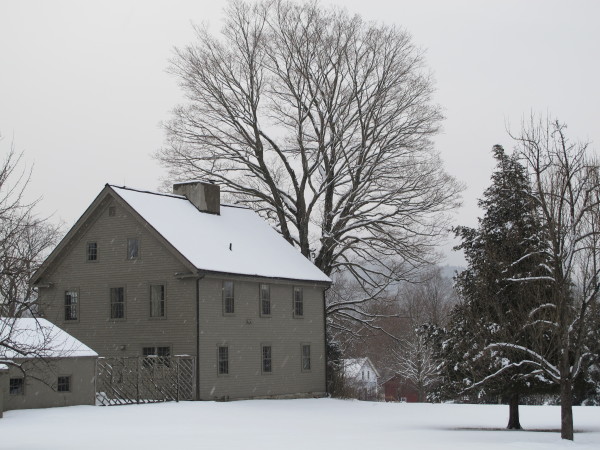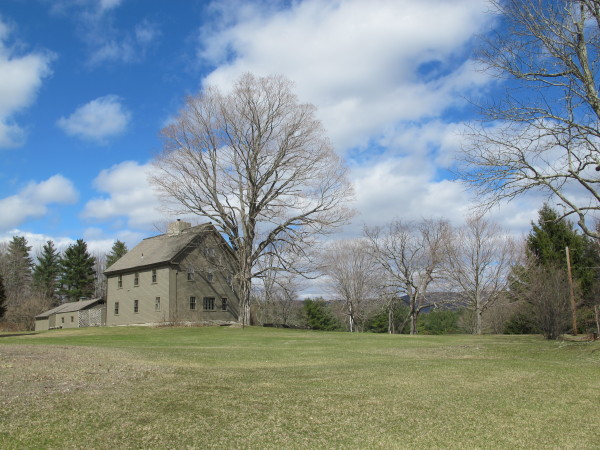 The house, which was built in the 1790's as a meeting house for the Methodist-Episcopal church, and dedicated in 1840, was finally abandoned as a church in 1900, when its congregation decided to build a new church on Main Street. Since then, this small, simple house with its high roof has had a sporadic history of residents, many only weekenders. We are not living here yet, as renovation and the addition of a living room, screened porch, and mudroom take place. But we live in a friend's guest house 1/2 mile away and go everyday with our lurcher Posy to walk on the land, start clearing paths in the woods, note the different habitats, dream and scheme.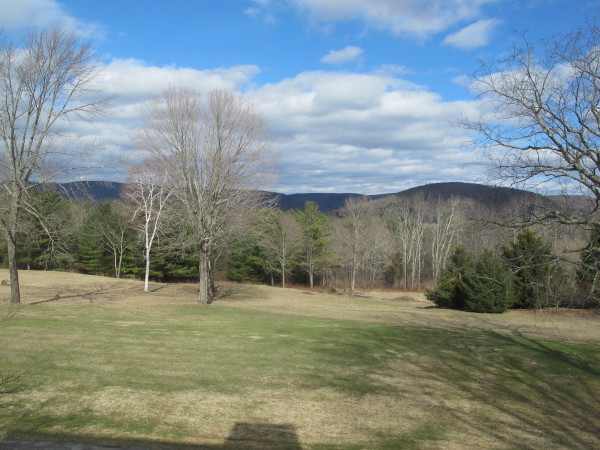 The old apple trees and crabapples have been gently pruned, and we wait with excitement for trees and shrubs around the house and in the woods to bud, flower, and leaf out. Sometimes change is thrilling.