Hellebores are blooming inside and out. H. niger, the lovely Christmas rose, is flowering in a patch on our woodland path, much earlier than usual again this year. As happy as I am to see these nodding white bowls, I worry that the inevitable harsh winter weather ahead will spoil their long-lasting early Spring show.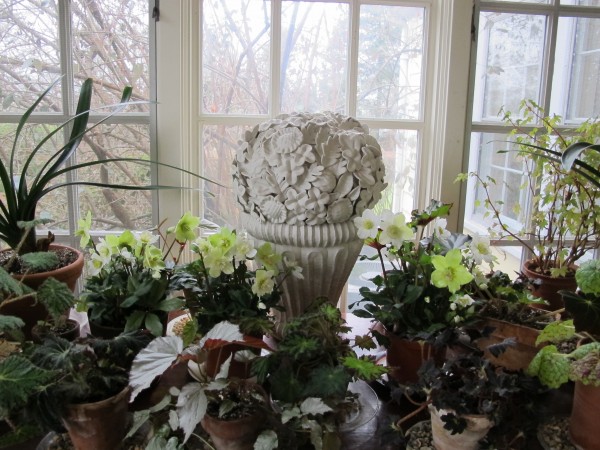 Indoors they are flowering too. A selection of the Christmas rose called 'HGC Jacob' is for sale right now at florist shops, even at Trader Joe's, in pots. It is a cultivar created and valued for its very early bloom. How nice to have hellebores in our rooms for the holidays! We have pots of them clustered around a ceramic vase made by my daughter Kim on our porch where we stage begonias.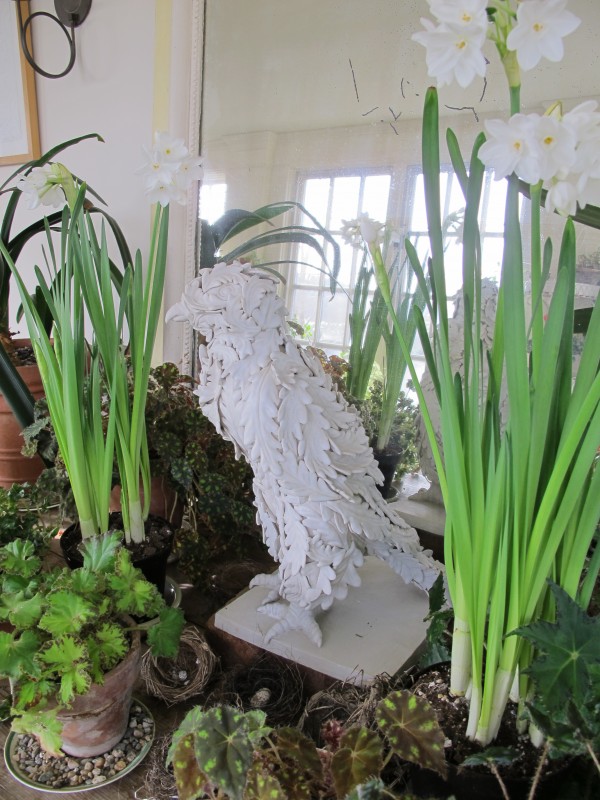 On another porch table, Kim's ceramic bird is flanked by paperwhites and more begonias. When they finish blooming, the paperwhites are tossed. But we save the hellebores. In early spring they can be turned out of their pots, their roots teased apart, and dug into the garden in a shady spot with some compost. With any luck, they will be flowering outdoors this time next year.
Wishes from Duck Hill for a New Year full of peace and flowers.