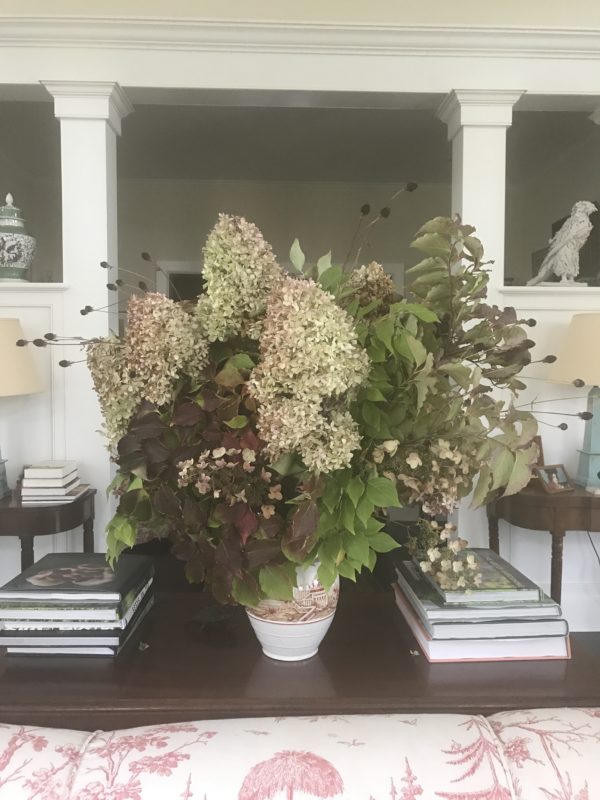 This is a bouquet in our living room today, October 24, that I gathered from our garden this weekend of pink-headed hydrangeas turning dusty brown and the deep burgundy foliage of Kousa dogwoods. I am showing it especially because of the seedheads I added–the almost-black cones on willowy stems of Rudbeckia subtomentosa. We are busy with fall cleanup, but I cannot bear to cut them down for their silhouettes are still pleasing in the garden and in bouquets.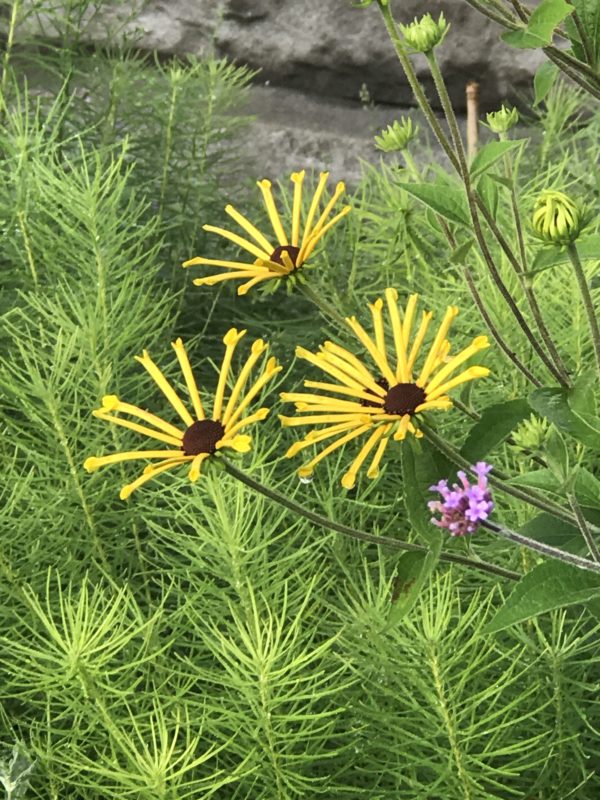 Near our kitchen door, we have a handsome stand of Rudbeckia subtomentosa 'Henry Eilers,' a gracefully sprawling perennial to about five feet in height, with curious quilled petals of clear yellow. It blooms for much of August and September, attracting hummingbirds curiously (as it is only slightly funnel-shaped and is certainly not red), the stems swaying prettily in a breeze and partnering well with a large clump of Amsonia hubrichtii beside it.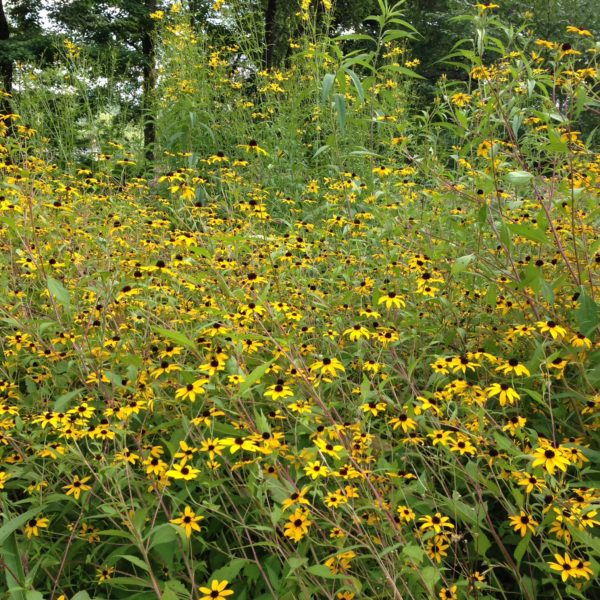 The fields here at Church House are spattered with the yellow of our native black-eyed Susan, Rudbeckia hirta, in July. It is a short-lived perennial, frequented by butterflies, with more grace in habit than the sort called 'Goldsturm' that I find stiff and unappealing in its harsh color and pin cushion-like growth. For grace, I also love the biennial R. triloba (in the photo above) with tall stems of diminutive black-eyed Susans growing in masses. It is lovely in the garden or in fields, and wonderful for cutting.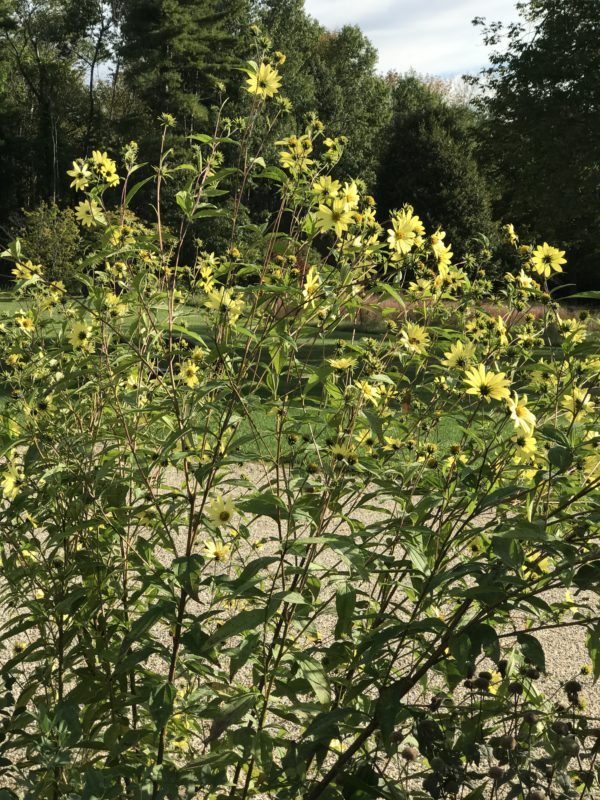 We brought two perennial sunflowers with us from Duck Hill: the floriferous hybrid helianthus 'Lemon Queen' and the very late and very tall H. giganteus 'Sheila's Sunshine.'  'Lemon Queen' is a five-foot billowing plant the will spread with abandon if you let it. It has clear yellow flowers beloved by goldfinches. We have a bush by our entrance driveway that I love, for I can see it in the mornings when I am having breakfast, and it is invariably rustling with birds.
'Sheila's Sunshine ' is astonishing in its height, to about eight feet, and unusual in that it doesn't start blooming much before early October. The flowers are small and very pale yellow and are covered with bees in the days before frost. The great stalks can be cut and brought indoors for a dramatic bouquet.